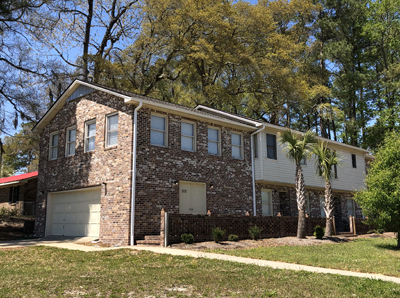 The majority of Beach House residents live in structured residential homes in the Sunset Beach area of Brunswick County. Pictured above is our beautiful Riverview house overlooking the Calabash River and within steps of local docks and waterfront dining. This is a safe haven for those in early recovery.
We are a private, faith-based recovery center for men in addiction, not a treatment facility, health clinic or hospital. We are not medically licensed or accredited by any agency.
Our PHASE program is a blend of traditional 12-step activity, biblical study, spiritual counseling and personal accountability. Successful completion of all three (3) phases will take approximately 12 months to complete.
Our separate offsite housing program is structured to support those in early recovery and closely monitored by our experienced staff. There is no requirement for entry other than successful detox, a clean urine sample and an initial payment of $220 upon admission.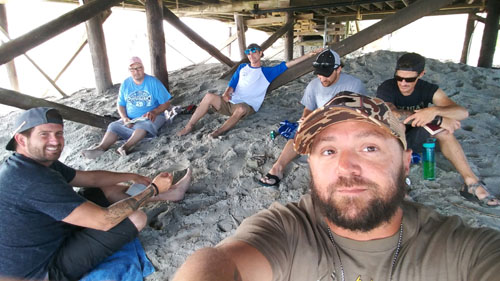 Our PHASE program is offered at an initial cost of $775 to cover the first month. Those who continue to phase 2 will spend an additional 60 days under the supervision of full time staff in order to strengthen their foundation. Phase 2 runs $600 per month and residents who demonstrate maturity and responsibility are eligible to cover partial costs with employment in the community. Phase 3 runs $125/week. This is an opportunity to learn integrity and financial responsibility, the priceless foundation one needs to build an unimaginable new life. Our PHASE program participants are held to a higher standard and expected to volunteer within the ministry.
Offsite housing is available to anyone seeking recovery and rates are $110 per week following an initial entry fee of $110. Every individual must be self-supporting and/or able to maintain a steady job. We do not directly employ residents or guarantee anyone a job, although employment assistance is a vital component of our ministry.
Our goal from the start was to accept anyone in need of help with no regard for ability to pay. We often apply donated scholarship funds, arrange payment plan agreements, or simply offer our resources at a loss to open a spot somewhere within the ministry.  We believe in an honest, straightforward price instead of the distraction of fundraising or full time labor responsibilities in exchange for admission. We have never turned anyone away solely for financial reasons.
We recommend our 3 phase program over a period of 12 months. However, we are flexible to accommodate shorter stays in offsite structured homes. We have learned time and again, recovery is life or death. There is no easier, softer way.
The admission cost of our comprehensive PHASE program includes:
Aggressive drug/alcohol testing policy designed to protect the integrity of our recovery programs.
Beautiful home overlooking the scenic Calabash river where beach days are a common occurrence.
Spiritual counseling personalized by our own experienced Pastors.
Transportation to and from church, recovery meetings, shopping and recreation on Sunset Beach. There are dozens of restaurants and attractions within walking distance.
Meals and snacks.
Celebrate Recovery 12 step Christian program.
Back To Basics Program.
Customized after-care plan.
Guarranteed immediate access to preferred transitional housing following completion.
Our residents focus on recovery, not raising money for our program. Consider supporting our mission using the payment link below.