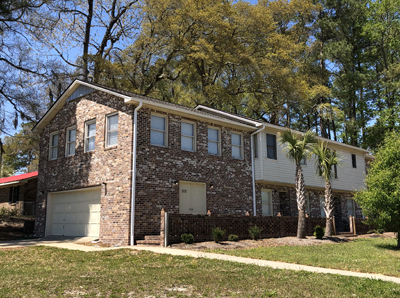 The majority of Beach House residents live in structured residential homes in the Sunset Beach area of Brunswick County. Pictured above is our beautiful Riverview house overlooking the Calabash River and within steps of local docks and waterfront dining. This is a safe haven for those in early recovery.
We are a faith-based recovery ministry for men in addiction, not a substance abuse facility, halfway house or health clinic. As a Christian program, we have no affiliation with the court system and do not shelter violent offenders or those legally compelled to receive treatment. We are not licensed, accredited or certified to diagnose, treat or cure any illness. Our commitment is to support, enrich and improve our community through religious and charitable initiatives. Our housing program is one distinct mission.
Beach House Recovery offers two distinct programs options:
(1) Our all inclusive PHASE program is a blend of traditional 12-step activity, biblical study, spiritual discipline and Christian fellowship. It's a short break from the outside world to regroup and find your bearings. We attend meetings, worship and study together to develop a healthy foundation for offsite sober living.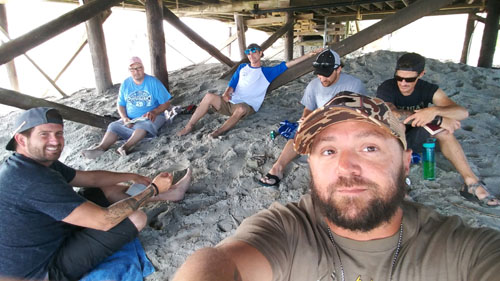 PHASE program is offered at an initial cost of $775 for one month. Conveniences such as snacks, transportation, materials and recreation are included. Residents focus specifically on recovery skills, progress through each phase at their own pace and set out on their own personal adventure. Phase one may be either taken on it's own for 30 days, combined with phase two for a 90 day program or extended to 12 months in phase three.
After a minimum stay of one month, residents who demonstrate maturity and personal responsibility are eligible to transition into phase 2 for an additional eights weeks. This is an opportunity to learn integrity, life skills and personal responsibility through volunteer work or employment in the surrounding community. The cost of phase 2 is $600 per month, due upon entry.
2) Our separate offsite sober living program is an economical approach designed to support those seeking more independence in recovery. Residential homes are monitored by staff, providing structure and direction without the expense of extra services. An initial payment of $220 is due upon admission, followed by $110 per week beginning week 2.
Offsite sober living homes are single family residences designed for anyone seeking more flexibility in their personal recovery. Every individual must be self-supporting and independently provide for their own basic needs including personal hygiene, clothing, meals and employment. We do not directly employ residents, provide transportation or guarantee anyone a job, although employment assistance is one focus of our ministry. We are most effective when this involves helping those who are already motivated to help themselves. If job skills and transportation are a pressing concern we highly recommend entering the comprehensive PHASE program prior to seeking our offsite housing. You can transfer offsite and test the waters at any time.
Our goal from the start was to accept anyone in need of help with no regard for ability to pay. We often apply donated scholarship funds, arrange payment plan agreements, or simply offer our resources at a financial loss. We believe in an honest, straightforward cost for entry rather than constant fundraising or full time labor in exchange for free admission. We are not a group home, shelter or free clinic.
We recommend our PHASE program followed by offsite sober living over a period of 12 months. However, we are flexible to accommodate shorter or longer stays. Both options have the full support of our ministry and the PHASE option was designed simply to prepare men in early recovery for a smoother transition between the two. Please see our FAQ page for more detailed policy and general information.