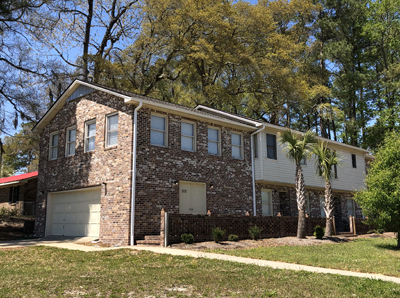 The majority of Beach House residents live in structured residential homes in the Sunset Beach area of Brunswick County. Pictured above is our beautiful Riverview community center overlooking the Calabash River and within steps of local docks and waterfront dining. This is a safe haven for those in early recovery.
We are a nondenominational recovery ministry for men in addiction, not a drug rehab, halfway house or health clinic. As a Christian charity, we have no affiliation with the court system and do not shelter violent offenders or those legally compelled to receive treatment. We are not licensed, accredited or certified to diagnose, treat or cure any illness. Our commitment is to support, enrich and improve our community through religious and charitable initiatives. Our residential sober living program is one such outreach.
Beach House Recovery offers two alternatives:
(1) Our premium all-inclusive PHASE option is a blend of traditional 12-step philosophy, biblical study and spiritual discipline in a supervised group setting. It's a safe landing for the crucial period between inpatient treatment and the freedom of traditional sober living. It's a crash course on living clean. We attend meetings, worship and study together to build a healthy foundation for early sobriety. Classes focus on what we believe is missing in traditional Christian recovery methods, a strong emphasis on practical application. Our phase community homes are situated within a few hundred yards of local waterfront amenities and just steps from each other.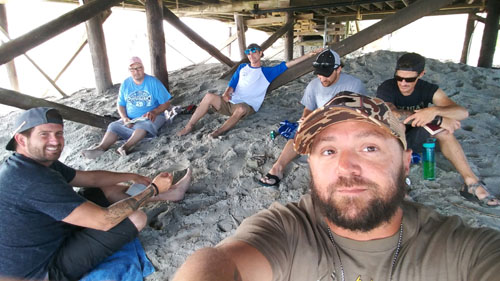 Residents focus specifically on spiritual living and progress through early recovery at their own pace in a small, tight-knit recovery atmosphere. We will explore in detail why "faith without works is dead" and how recovery programs that fail to properly balance theory with action contribute to chronic relapse. We organize a variety of in-house meetings and regularly venture out into the local 12 step recovery community.
Individuals who successfully complete a structured treatment program are eligible to transition into nearby Phase 2 community housing. This is a chance to learn integrity, life skills and personal responsibility through volunteer work or employment in the surrounding community. The cost of Phase 2 housing drops to $500 per month and residents are eligible to interact and participate in activities hosted for Phase 1. These residents are held to a higher standard of conduct and requirements include extensive meeting attendance and active participation in the twelve step community.
2) Our separate offsite sober living program is an economical approach designed to support those seeking more independence in recovery. Residential homes are monitored by staff, providing structure and direction without the expense of extra services. An initial payment of $220 is due upon admission, followed by $110 per week beginning week 2.
Offsite sober living homes are single family residences designed for anyone seeking more flexibility in their personal recovery. Every individual must be self-supporting and independently provide for their own basic needs including personal hygiene, clothing, meals and employment. We do not directly employ residents, provide transportation or guarantee anyone a job, although employment assistance is one focus of our ministry. We are most effective when this involves helping those who are already motivated to help themselves. If job skills and transportation are a pressing concern we highly recommend entering the comprehensive PHASE program prior to seeking our offsite housing. You can conveniently transfer offsite when you feel prepared.
Our goal from the start was to accept anyone in need of help with no regard for ability to pay. We often apply donated scholarship funds, arrange payment plan agreements, or simply offer our resources at a financial loss. It is our commitment to operate from a place of integrity and transparency. We believe in clear and candid program costs rather than the distraction of constant fundraising or full time labor in exchange for admission. Residents are encouraged to become fully self supporting while managing their own employment and relieving the financial burden felt by family. We refer to this as honest pricing.
If addiction has taken a heavy toll on your life, we extend this opportunity to partner with us to make a difference in the life of a struggling addict. You can sponsor a bed for 28 days or simply help us keep the doors open for another day. Donate a full or partial scholarship through our donation option on the "submit payment" tab conveniently located below. Upon request, we can provide IRS documentation for taxes and you can change the course of an entire life. Beach House Recovery remains the one and only ministry endorsed by Pastor Larry Shreve.
We recommend our PHASE program followed by offsite sober living over a period of 12 months. However, we are flexible to accommodate a variety of situations. Both options have the full support of our ministry and the PHASE option was designed simply to prepare men in early recovery for a smoother transition between the two. Please see our FAQ page for more detailed policy and general information prior to submitting application.